In this episode of Film Reverie we have our globetrotting friend, writer, director, producer, cinematographer, actress Cathy Beasley. She joined us to talk about her process and her work with her company Globetrotter Productions. We talk about finding your voice, trying to make a great film, and that pesky imposter syndrome.
Globe-Trotting Productions was founded by Cathy Beasley and Ian Abadilla; young indie filmmakers with a passion for creating personal and unique works, with a focus on giving a voice to people that are normally underrepresented on screen.
Here is a short film Cathy shot herself using an iPhone
.
Cathy attended the New York Film Academy and started making short films directly after. She made her first feature length film, Baker, in 2010 while still continuing to work on other professional productions. Then In 2012 she successfully raised a feature-length budget to shoot the film The Scapegoat in Venice, Italy. She also made the feature A Venetian Dream, and the short film Myrtle that was nominated for best cinematographer in the Underwire Film Festival (UK). Her films have played at various film festivals over the years. Most recently the Miami Independent Film Festival, Toronto Smartphone Film Festival and the Los Angeles Cine Fest. 
Jam Factory and KitCat Films Presents "Myrtle " a short film
Plot: Our actress is rehearsing a play but it seems there is more drama happening off stage. Plagued by images of a horrifying attack her behavior is put down to "being an actress". Are the flashbacks real or part of her rehearsal process?
Myrtle is a psychological horror that was written & shot in 7 hours.
.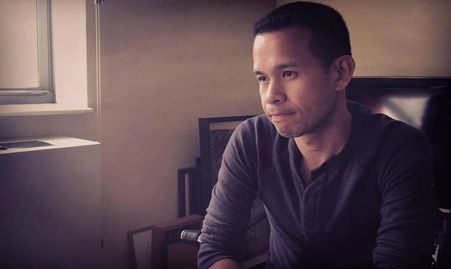 Originally from Melbourne, Australia, Ian co-founded Globe-Trotting Productions with Cathy Beasley. After which he began both acting and producing roles on several projects, including their first short film City Nights. City Nights won a Spotlight Award at the Elevation Indie Film Awards. More recently they've been working on their second short The Altruistics.
Follow Cathy